Create a data-driven
culture with business
intelligence for all
Custom Dashboard & Visualization Solutions to Power your Business.
What You Get From Visualising Your Data
Create Highly Informative Reports
To help you create genuinely insightful reports, we connect only relevant data worth focusing on. We carefully choose data visualization types and elements, consulting with your project stakeholders and end users—in our solutions, consistency and comprehensiveness are the priorities.
Forecast Better with Your Enterprise Data
Our data visualization solutions will help you determine both existing bottlenecks and upcoming challenges. With this awareness, you will get ready to take pre-emptive actions.
Visualize Predictive Analysis
As an established data visualization company, we can unfold your platform's potential with custom what-if algorithms. With them, you can visualize your data to peek into your business future and get fact-backed predictions in response.
Hassle-Free Data Filtration
Allow you to drill down the vital information and provide insightful results from multiple angles.
For a case, you can separate your quarterly marketing ROI by channels and interpret which ones are not performing well.
Complex Data Interpretation with Ease
We offer data visualization services that allow easy dissection of data, enabling users to get more sense from large data sets with informative graphs, graphical charts, maps, tables, etc.
Self-Service Reporting
We allow all decision-makers to access essential data and insights to make business more data-driven with no dependency.
Data Visualisation Challenges we solve
No Insightful Reports
No insightful reports that force users to scroll through in an attempt to compare figures or spot trends. We believe that users should not waste their time and effort on searching for insights; they should focus on making informed decisions, instead. That is why we consider data visualization as an indispensable part of the reporting process.
Overloaded Reports and Dashboards
Overloaded reports and dashboards. No matter the reason – for example, too many visual elements, data visualization types or colors used – it makes reports and dashboards difficult to understand. We design ours carefully, making sure that trends or outliers are recognized immediately, colors are relevant and chart types are consistent.
Disregarded User Roles
Disregarded user roles. We tailor reports and dashboards so that every user could focus on relevant data. For example, top management needs to stay on top of the information, and that is why we develop top-level reports and dashboards for them.
Unanswered Why?
Unanswered Why? We provide decision-makers with drill-down and filtering options so that they could answer their business questions by looking from different angles. For instance, a manager can look at the US sales in general, then rank them by states, then focus on those where sales are below the target.
Insufficient Flexibility
Insufficient flexibility. We do not limit our customers to a desktop version. Our data visualization services also cover the design and development of clear-cut dashboards for mobile users. As a part of this task, we solve data security challenges, as well as deliver a special UI/UX design.
Help Your Organization Embrace Change
Our Offerings In Data Visualization
Analyzing & Reporting
Get interactive dashboards designed according to your business requirements, data visualization tools to mine deeper into the data, and analyse geospatial data
Self-Service BI
Make key decisions quickly and gain insights by developing rapid reports, and visualize data without having to involve IT
Interactive Business Intelligence Applications
Enhance user experience by visually navigating through data that helps extract the maximum intelligence out of any given data set for actionable insights
Data Preparation
Transform, cleanse, and consolidate raw data into a form that can readily be analyzed and turned into greater business insights
SquareOne elevates Qatar Post's Dispatch Document Creation Process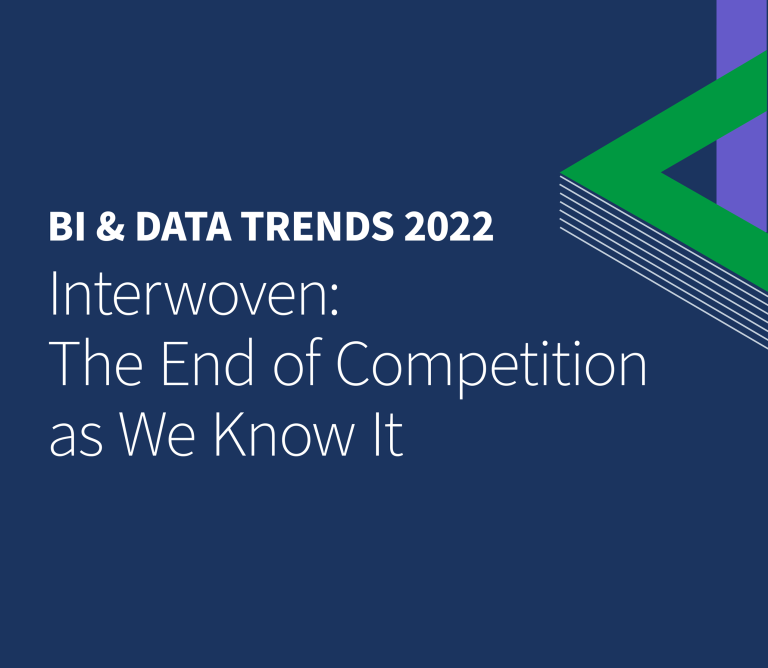 Top 10 BI & Data Trends for 2022
3 ways to level up your contact center
3 Steps to Building a Successful ECM Project
Frequently Asked Questions
Data discovery, data reporting, business intelligence, data visualization, and data aggregation lie at the core of an organization's ability to consume data and make valuable decisions. SquareOne Technologies provides business intelligence & data visualization solutions to help you rapidly integrate data from different sources and develop key metrics for faster decisions.
Quick decisions are essential for faster actions. In today's fast-paced digital world, businesses continuously need to establish a competitive edge and improve revenue. SquareOne Technologies data visualization services help the audience map and recognize patterns quickly as for the human brain, processing visual information is easier than written information.
SquareOne Technologies empower both technology and business users alike to drive the insights that they want to see from their data in an intuitive, code-free environment. SquareOne has been helping companies adopt Advanced Analytics Solutions with customised solutions and trainings.
For 12 years, SquareOne Technologies has been offering data visualizations services to help companies spot trends, track business goal achievements, compare the performance of different categories, products, brands, and more.
Start your data visualisation journey today
Talk to an expert to learn how to get started.