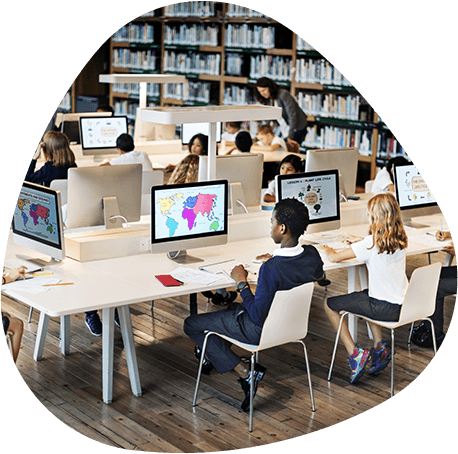 Web and mobile applications have quickly become critical assets for colleges and universities looking to stay current. However, many schools struggle to deliver the applications that will help accelerate their digital journey and meet the ever-growing demands of students and staff members. Whether to streamline operations, or to enable new campus services, our low-code application solutions enable higher education institutions to build what they need in a much faster and more collaborative manner.
Automate administrative efforts by way of streamlining previously complex or tedious processes. Drive operational efficiency by reducing costs of services and support. Deliver applications that engage students and faculty, alike.
Imagine if you could take all the data gathered by departments across your institution – from Accounts Payable to Admissions, Student Advising to Student Housing, transcript processing to Title IX compliance – and access it through a singular, configurable interface. Our solutions for higher education extend far beyond the back office into all aspects of your cross-departmental processes and operations.
Intelligent Automation
Course Registration, Shortlisting & Enrollment
Attendance Management
Meeting Scheduling and Timetable Updates
Report Card Processing
Managing Student Grading
Transcript Updation For Students
Email Sorting & Reconciliation
Enterprise Information Management
HR processes
Student Management
Correspondence Management System
Data & AI
Educational data-mining
Intelligent curriculum and adaptive content
Personalized education & learning support system
Student retention
Alumini Fundraising
Business Application Platforms
IT Services
Maintanance Services
Transportation Tracking Services
Library Management System