Meet SquareOne Technologies.
We're creating digital experiences.
We work with the world's leading brands to enhance and transform the way they do business. We do this with passion and we do this by applying the human touch to business and technology.
You enjoy a challenge? You have a thirst for knowledge and a desire to be one of the best? At SquareOne, we draw on each other's capacities and experiences, to inspire and motivate one another.
Work where you're inspired to explore your passions, where your talents are nurtured and cultivated. Innovate with leading-edge technologies on some of the game changing projects you can imagine.We believe in hard work, a fun, open atmosphere, and the autonomy to push one's limits.
So, we seek a broad range of skills; from digital to interpersonal to analytical—in order to work with the most influential organizations in the world. Our workforce has grown because we make taking care of our employees a priority. If you would like to make a difference in your career and be a part of our vision, take a look at some of the opportunities.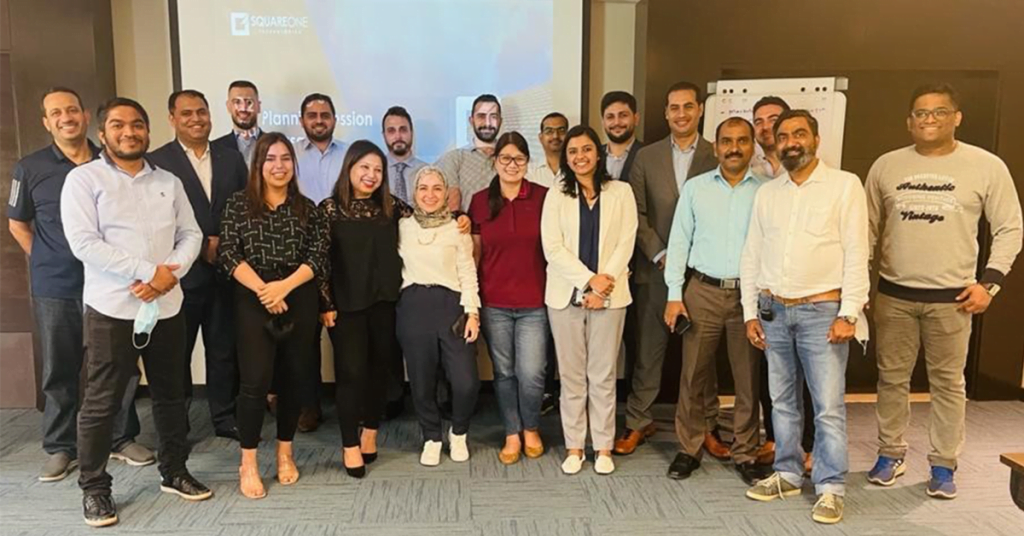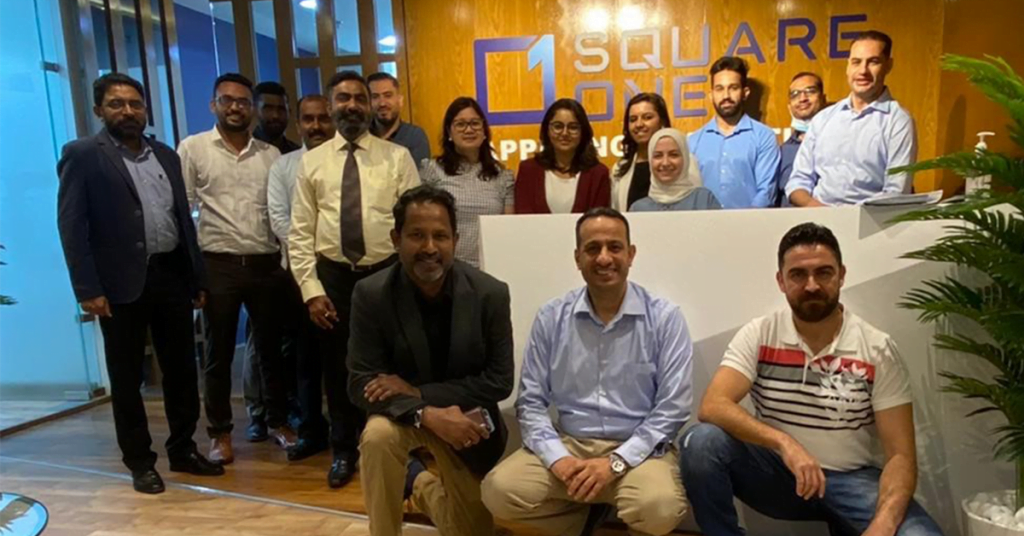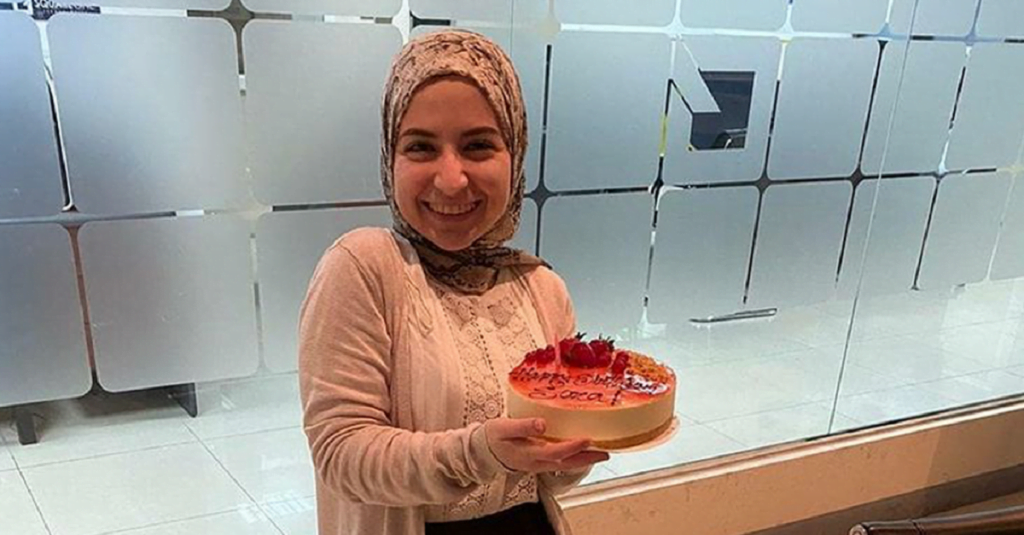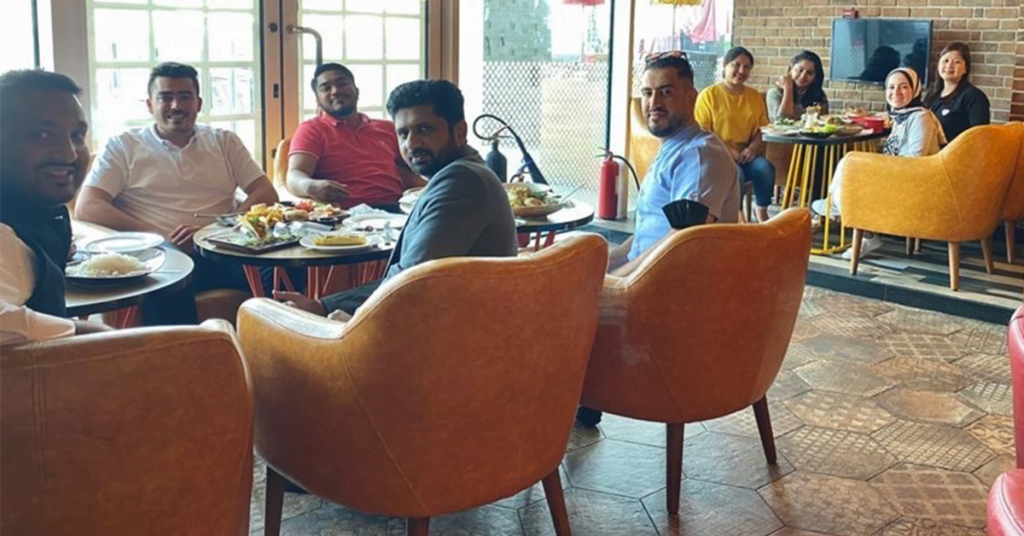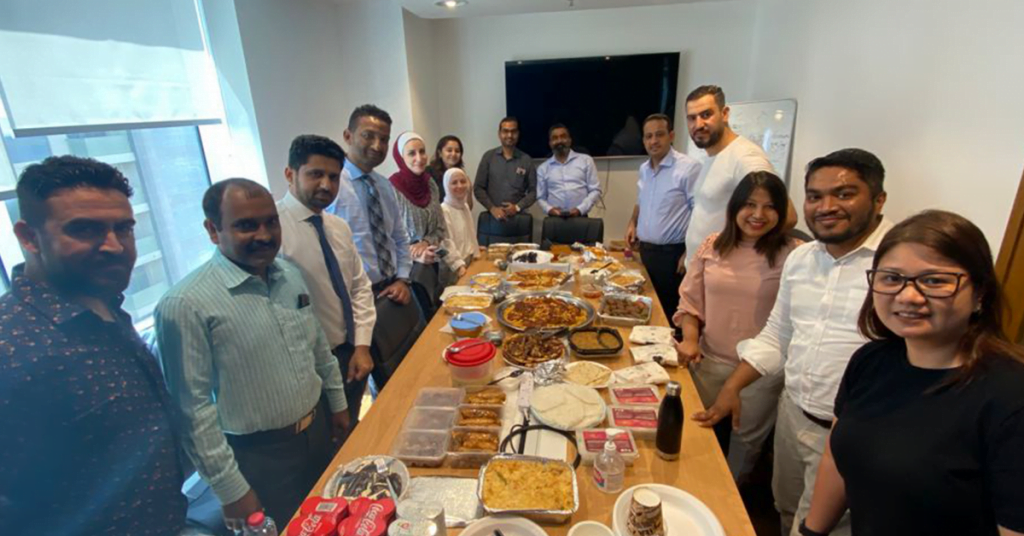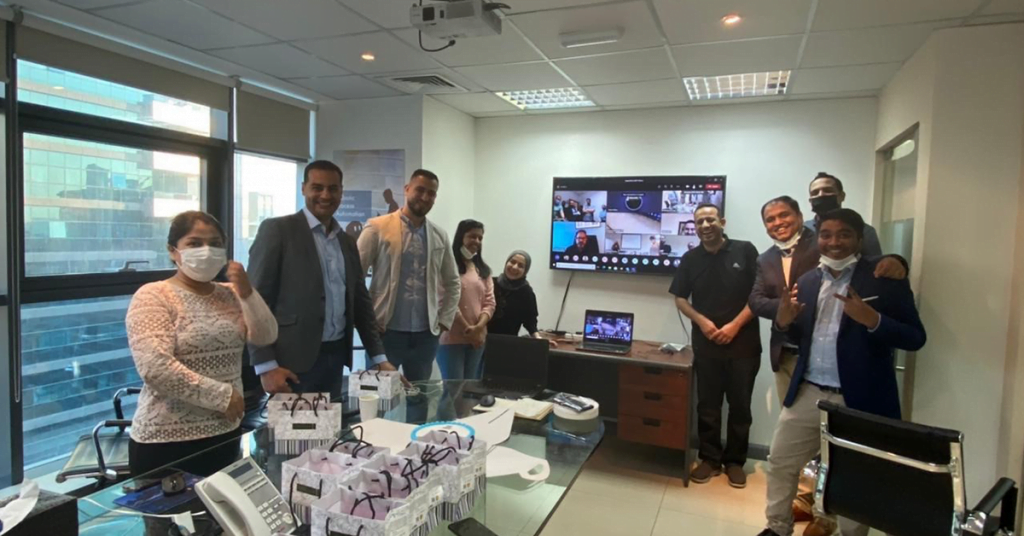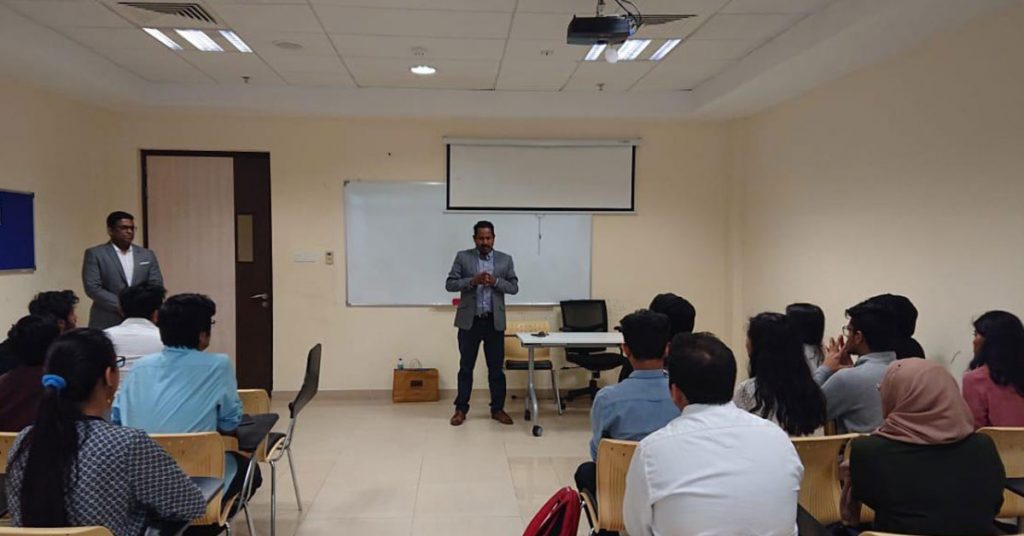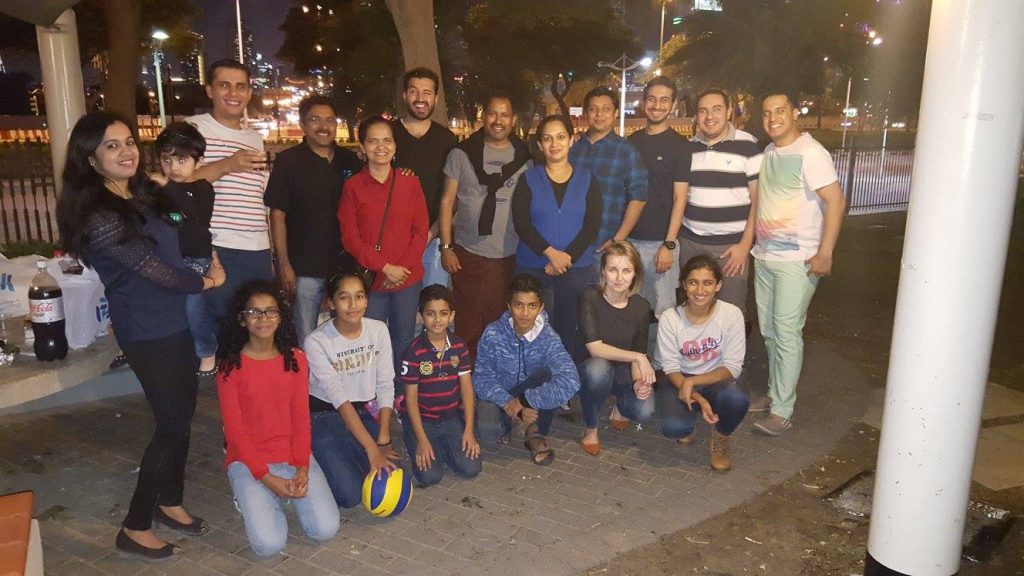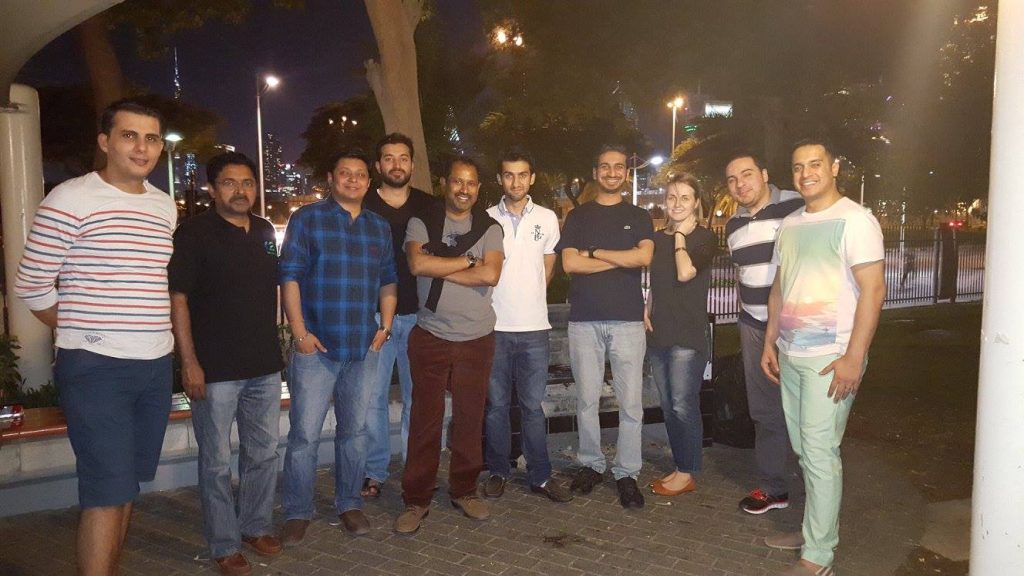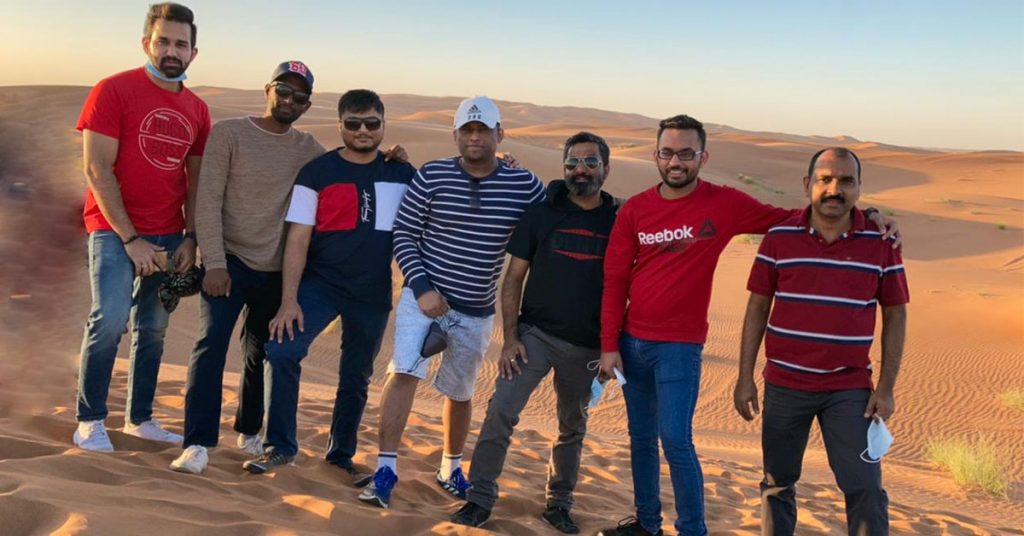 We, at SquareOne take our work very seriously, but, also ensure that we have our share of fun whilst completing the tasks at hand.
Life at SquareOne is based on the principles of "5Cs"
COLLABORATE
An environment where people from different cultures and background collaborate. We will support grand ideas and risk-takers, and appreciate performers. Our employees, like our clients are the number one priority.
CREATE
Creativity is in our DNA. We encourage free thinkers and motivate out of the box soultion givers. As an organization, we want our people to put themselves in the customer's shoes everytime they are confronted with a challenge.
CELEBRATE
We celebrate each and every success story. Every day is a new beginning, no job is small and no achievement is minor. We come together to enjoy the little moments of life.
CUSTOMER
Square One wants to change the world by leveraging the power of technology and using it to make processes and take easier and more effective.
CHAMPION
We are champions in our own rights, providing some of the best solutions in the IT industry. We are problem solvers and take up challenges with a qualitative approach. We don't believe in probabilities when it comes to being numero uno in what we do.