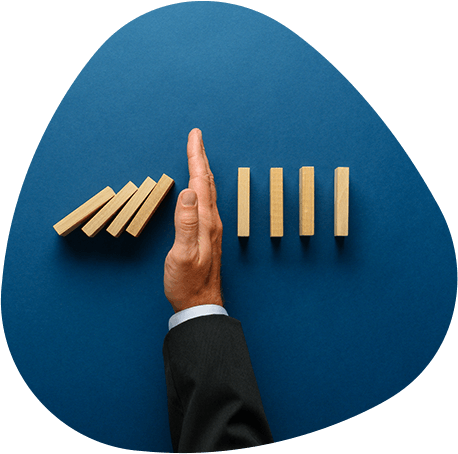 Make better underwriting decisions. Process insured claims faster. Help your customers get back on their feet, back on the job and back to everyday life sooner than they ever imagined. SquareOne's software solutions complement your core business systems, providing employees with a complete view of the information they need, when and where they need it. What if you could get a complete view of your policyholders, by tying tog.ether key systems and allowing information to work together? How would your relationship with the customer benefit?
Your agents, adjusters, brokers, and reinsurers need new tools to provide the cohesive, modern experience your customer's demand. Those tools have to work within a core system that is primed to evolve. It all matters and it's all tough.
Discover the benefits of intelligent automation for insurance operations. Reduce costs by streamlining insurance operations and improve productivity by automating repetitive processes. Accelerate claims handling by automating document processing and claims workflow to improve timeliness and accuracy. Increase policyholder retention by identifying retention risks and proactively offer products/services to meet customer needs.
Intelligent Automation
Sales and Distribution
Onboarding
Underwriting & Rating
Policy Administration
Claims Management
Customer Service
Enterprise Information Management
Medical Claims Management
Motor Claims Process
Marine Claims Process
General Insurance process
New Business & Underwriting
Customer Portal
Data & AI
Risk Assessment
Fraud Detection
Risk Scoring And Claims Processing
Pricing Optimization
Customer Segmentation
Policy Recommendation Engines
Claim Segmentation and Triage Analytics
Business Application Platforms
Underwriting & Policy
Administration.
Request Handling
Claims Processing.
Risk Management & Compliance.
Customer Experience & Engagement.