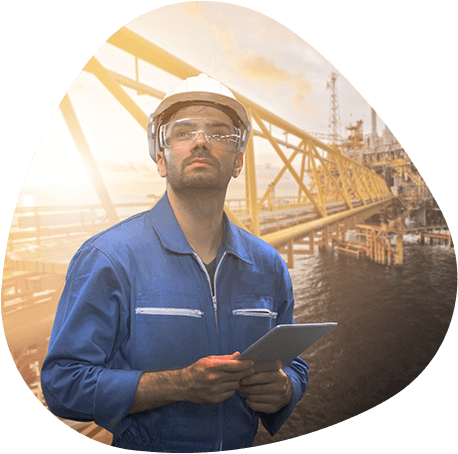 The oil & gas industry sees large price swings based on supply and demand. There is great potential to optimize efficiencies and leverage data-driven solutions in the upstream, midstream, and downstream processing of oil and gas.
Analysts in oil and gas face the challenge of accessing, joining, and analyzing data from many different sources. Our Artificial Intelligence and Machine Learning solutions empower oil and gas analysts with self-service data analytics, allowing them to prep and blend data from all sources, and apply analytics — predictive, statistical, and spatial — to deliver deeper insights in hours, not weeks, all through a repeatable workflow, no coding required. Prep and blend multiple data types — spatial, geological, seismic, weather, and more — to make more informed exploration decisions for drilling and bidding. Compare the actual versus estimated costs at the well level and calculate other key performance metrics aligned to capital investment to better understand drilling and completions.
With our content management solutions, triggering devices send data – information on a gas leak, for example – that is automatically captured and integrated into your enterprise resource planning solution (ERP). This system also automates the entire process from the sensors, the work order management system, the ERP and finally to the mobile devices of workers in the field.
Intelligent Automation
Automation of field operations
Automation of compliance regulations
Automation of field operations
Close process automation
Revenue calculation
Accounting and Finance tasks in Joint Ventures
Lease record management
Logistics and shipment management
Enterprise Information Management
Commercial Mgt.(Tender Processing)
Employment request
Employee status change
Personal development program
Item codification modification
Ship acquisition and chartering
Vendor evaluation form
Internal doc approval
Data & AI
Upstream and midstream optimization
Downstream optimization
Predictive and preventive maintenance
Risk-Based maintenance
Health and performance optimization
Business Application Platforms
Purchase Request Automation
Purchase Order Automation
Payment Automation
Time Management
Policy Management
Ticketing Management System Services