Visualise. Analyse. Improvise with SPLASHBI
Streamline your Oracle Fusion and EBS reporting with SplashBI innovative platform that delivers powerful, ready-to-use, real-time business views and reports. Transform operations with streamlined data reporting. Make informed decisions and gain a competitive edge with SplashBI's latest innovative Oracle solutions.
With the pre-built reports and dashboards of SplashBI, focused on key business areas, users can start making critical business decisions with confidence. Multiple focused components of the SplashBI framework such as SplashEBS (for Oracle EBS reporting), SplashGL (Financial Analytics), SplashHR (People Analytics), SplashOC (Oracle Cloud Reporting), SplashDM (Discoverer Migration Utility), etc. are there to address the specific needs of the customers which help then to get the value without the hassle of developing everything from scratch. Connect to data on-premises or in the cloud—whether it's big data, an SQL database, a spreadsheet, or cloud apps like Google Analytics and Salesforce. Access and combine multiple data sources without writing code.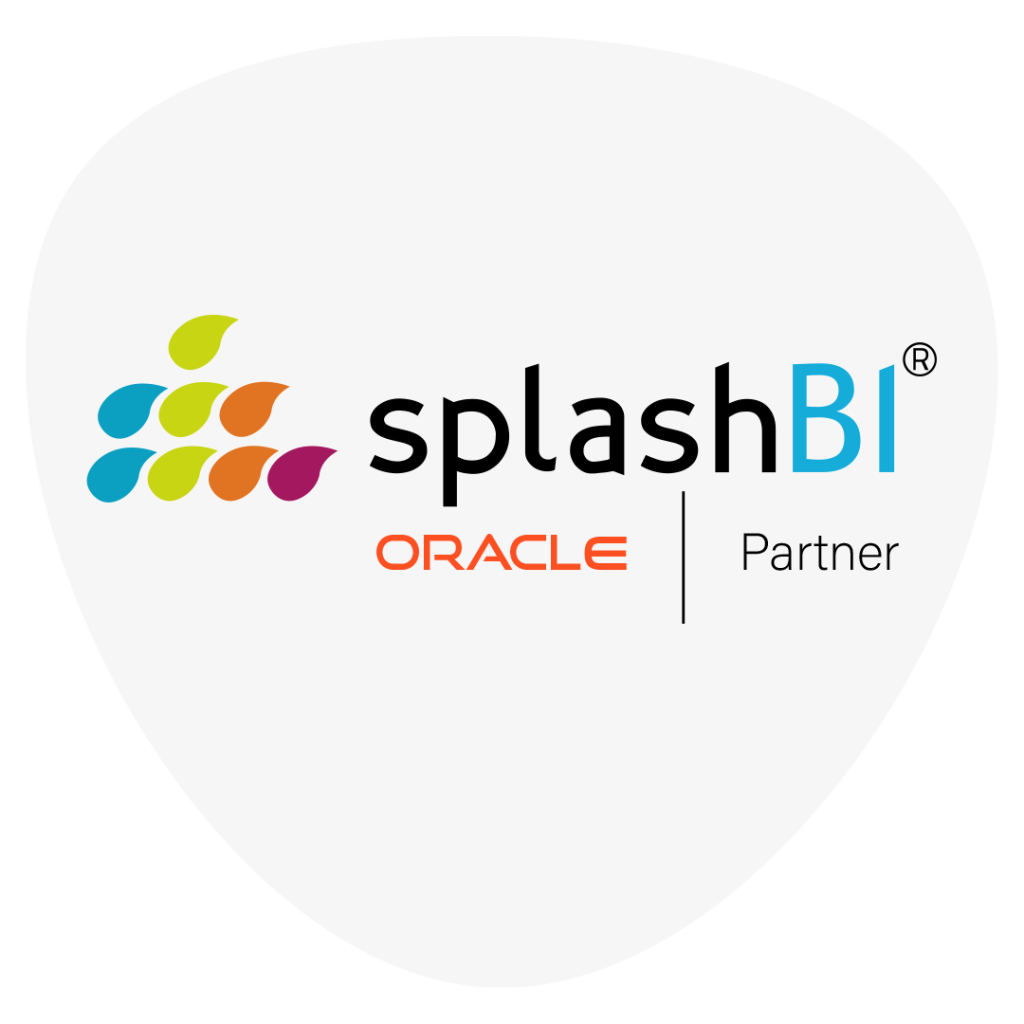 For example, SplashEBS is a pre-built connector with optional pre-built reports that fully understand everything about Oracle EBS security, roles, responsibilities, DFFs, KFFs, and how Oracle EBS is structured. With over 1300+ pre-built reports, SplashBI covers more than 35 EBS Modules, thus providing complete peace of mind that users will only see the data they are meant to see. Similarly, for Oracle Cloud, the users can take advantage of SplashOC's 550+ pre-built dashboards for various modules.
SQL Connect empowers businesses to effortlessly establish connections with multiple Oracle Fusion ERP/SCM/HCM Pods. With its user-friendly interface, you can swiftly execute ad-hoc queries, extract data to widely-used formats like CSV or Excel, and seamlessly navigate through cloud database objects – all within a single, unified platform. Optimize your Oracle Cloud development and elevate your Oracle Cloud data management to new heights.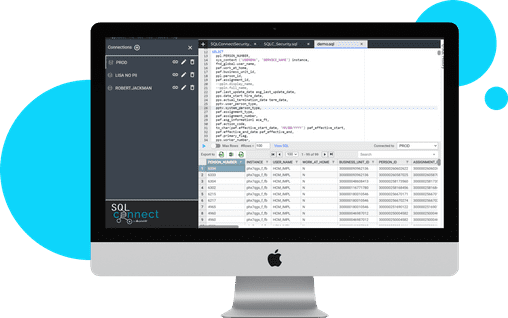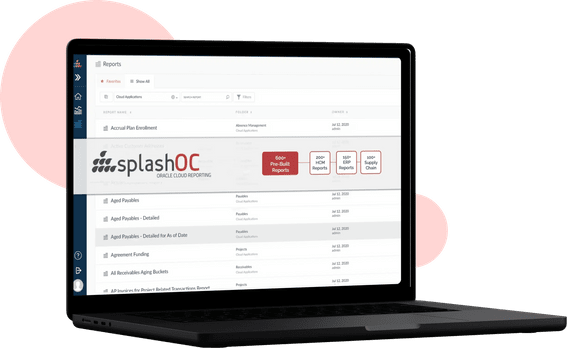 Oracle Fusion Cloud Reporting
SplashOC offers a comprehensive reporting solution, combining pre-built reports with customization for an efficient user experience. Access and analyze Fusion cloud data effortlessly, streamline reporting, and gain a competitive edge with our expertly designed out-of-the-box reports and powerful data pipeline.
Oracle E-Business Analytics
SplashEBS reporting solution is designed to streamline the data connection process, eliminating the need for users to grapple with the intricacies of database tables and relationships. Instead, it provides direct and real-time access to Oracle EBS data, empowering users to create the reports they require, precisely when they need them. Enable your team to unlock the full potential of your Oracle EBS data with over 1400 pre-built reports, designed to provide real-time insights across the modules.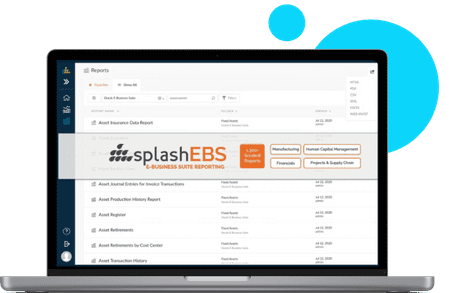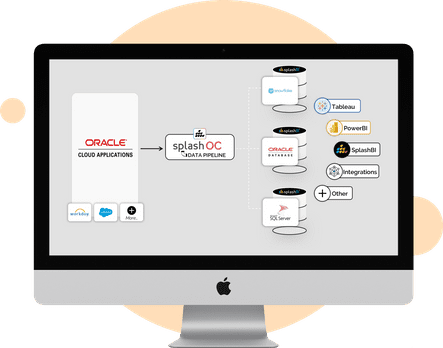 A common challenge faced when working with Oracle Fusion is efficient data extraction. SplashOC Data Pipeline offers an automated approach for replicating data from tables in Oracle Fusion. It simplifies the extraction process and makes the data readily available in familiar databases such as Oracle, Snowflake, and Microsoft SQL Server.
Discoverer Migration Utility
SplashDM presents an excellent alternative to Discoverer, offering a smooth and like-for-like migration experience, guaranteeing continuity and minimal disturbance to your business operations. With SplashDM, you can be confident in a seamless and cost-effective migration process, leading to enhanced insights and advantages for your organization. Enjoy a hassle-free transition of workbooks and components, enabling the development of fully functional, ad-hoc capable reports. SplashDM provides a comprehensive range of customized options to align with your specific requirements.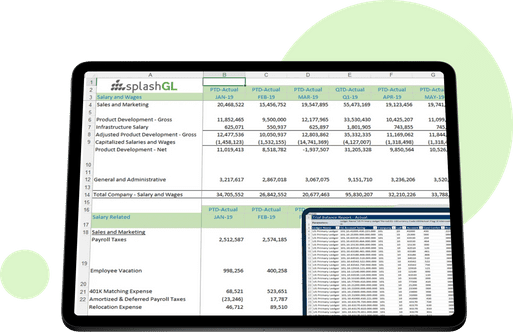 Oracle Financial Reporting
Explore the transformative impact of SplashGL and elevate your Oracle Financial Reporting capabilities today. With SplashGL, you can effortlessly streamline your reports and navigate through your month-end processes. Take advantage of building, running, refreshing, reconciling GL balances, and maintaining your financial reporting, all with just a click of a button directly from Excel.
XL Connect is a revolutionary Oracle Cloud Reporting platform, offering an effortless solution. The users can start with a diverse selection of CORE pre-built reports covering HCM, Finance, and Supply Chain, and smoothly execute the custom BIP reports from Fusion. Our seeded reports also intelligently highlight Key Flexfield data wherever it applies. Tailor these tools to suit your specific requirements and discover a heightened level of control.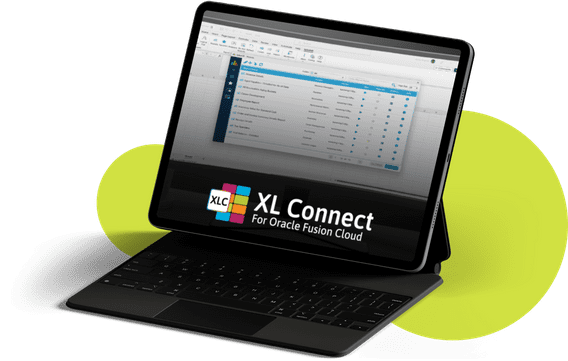 Analyze all your data on a single platform!
SplashOC provides access to over 600 pre-built reports, which can significantly accelerate reporting processes. These reports cover various aspects of Oracle Fusion Cloud applications, enabling users to quickly access critical data insights without the need for extensive report development.
SplashOC provides access to over 600 pre-built reports, which can significantly accelerate reporting processes. These reports cover various aspects of Oracle Fusion Cloud applications, enabling users to quickly access critical data insights without the need for extensive report development.

Customizable Subject Areas
Users can tailor SplashOC to their specific needs by creating customizable subject areas. This flexibility ensures that reporting and analytics align with the organization's unique requirements, enabling more relevant insights.
Enhanced Financial Reporting
For Oracle Fusion Cloud ERP users, SplashOC Pipeline and SplashGL revolutionize financial reporting. These tools reduce errors, enhance financial analysis, and provide a more comprehensive view of financial data. This leads to improved decision-making and fiscal management.
With SplashBI, you'll have everything you need to make informed decisions and drive growth. Don't wait, request a demo now!